Senegal Think Tank
---
The Senegal Think Tank advises and assists the current efforts of CenHTRO's African Programming and Research Initiative to End Slavery (APRIES) project to counter sex trafficking of young women and girls in the gold mining region of Kédougou, Senegal.
As Senegal-based advocacy, policy, programming, and research experts, the think tank adds nuanced perspectives that enhance and add critical relevance to APRIES' anti-trafficking projects. They serve as APRIES' eyes and ears in Senegal and will increase the sustainability of our work.
The think tank helps APRIES conduct its mission by writing for public and academic audiences, making media appearances on APRIES' behalf, networking with anti-trafficking stakeholders, and other strategic activities that spread awareness about human trafficking in Senegal.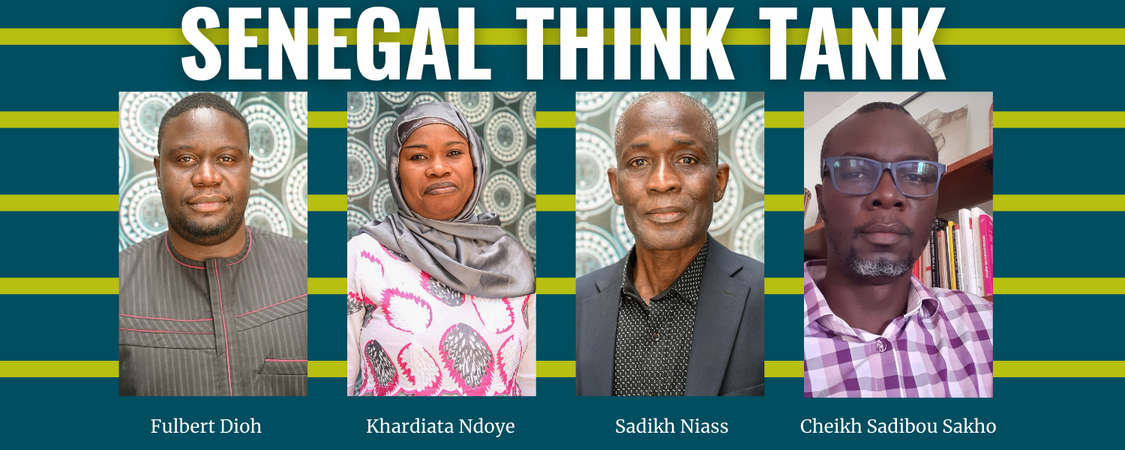 FULBERT DIOH
For more than a decade, Fulbert Dioh has acted as a legal advisor and as a legal officer in charge of programs at Senegal's Child Protection Support Unit, working on the implementation of policies, programs, strategies, and other actions focused on child protection. Dioh is also involved in the Legal Affairs Unit of the Ministry of Women, Family, Gender and Child Protection, creating scientific and strategic documents on child protection. He has dedicated his career to fighting for the rights of children by strengthening institutions, conducting research, and advocating throughout society. A researcher in private law at Cheikh Anta Diop University in Dakar, Dioh has contributed to the production of manuals and practical guides contributing to positive behavior change in favor of children and vulnerable people, including the guide, "Hearing and Accompanying the Child Victim of Violence."
"As a strong advocate for children, participating in this APRIES program as a member of the think tank gives me the opportunity to contribute to building an enabling environment for the realization of human rights in general and children's rights in particular," Dioh said.
KHARDIATA NDOYE
With 15 years experience in the NGO sector, Khardiata Ndoye is a gender specialist focusing on combating violence against girls and women. She has dedicated her career to the protection of children and the defense of the rights of women and girls, and has designed and implemented community programs for the protection and education of women and children. Previously, Ndoye was a child protection program coordinator and is currently involved in women's and girls' rights and gender-based violence programs. She also participates in national, regional, and international networks for the protection of women and children.
"It is a source of pride to be part of the implementation of this critical project, which is based on evidence and local expertise. This is an opportunity to contribute to the fight against human trafficking and sexual exploitation, of which women and children are the main victims," Ndoye said. "The program reinforces my commitment to a drastic reduction of human trafficking and sexual exploitation."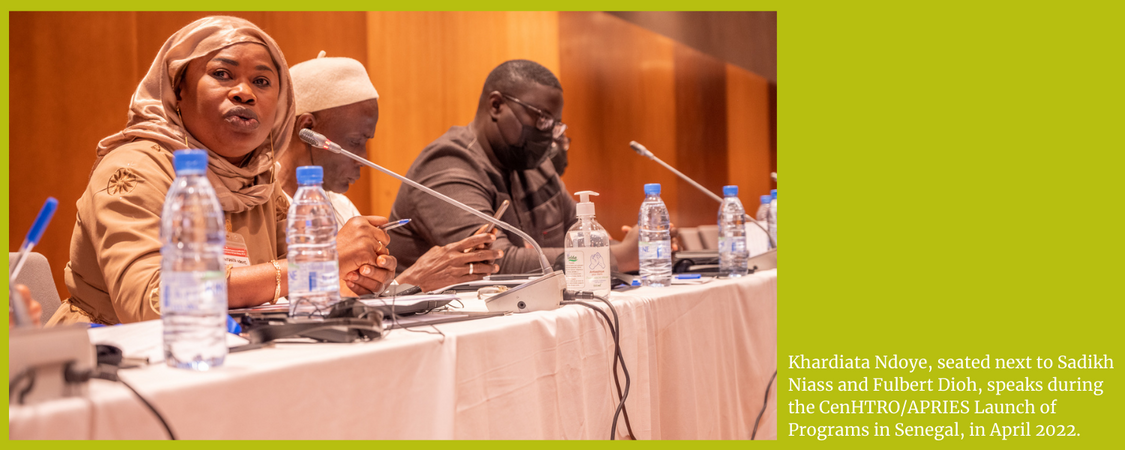 SADIKH NIASS
Sadikh Niass, an environmental researcher, graduated from the Institute of Environmental Sciences (ISE) of the Faculty of Sciences at Cheikh Anta Diop University in Dakar, and is experienced in the protection of refugees, migrants, and displaced people. In 1990, Niass helped create the Rencontre Africaine pour la Défense des Droits de l'Homme (RADDHO). From 2002 to 2008, he led the Refugees, Displaced Persons and Migrants program at RADDHO and spent a decade coordinating the West African Refugee and Internally Displaced Person Network . Previously he has served as a consultant for the African Centre for Human Rights Studies and the United Nations Office for West Africa and the Sahel. Since 2017, he has held the position of Secretary General of RADDHO, a member of the National Governance Commission under the African Peer Review Mechanism.
"With a long experience in the use of mechanisms for the protection and promotion of human rights and the protection of vulnerable groups, I want to focus all my efforts in advocating for a transnational synergy of actions against migrant smuggling and human trafficking, especially those targeting women and children in West Africa," Niass said.
CHEIKH SADIBOU SAKHO
Cheikh Sadibou Sakho is an anthropologist and sociologist with a doctorate in development studies from the Graduate Institute of International and Development Studies in Geneva. Sakho is currently a lecturer and researcher in the sociology section of the Humanities Department of the Gaston Berger University (UGB) in Saint-Louis, Senegal. Founder of the Research Group on Environment, Energy and Societies at UGB, Sakho currently conducts research on the green economy and social change; social innovations and ecological issues; social issues of energy and climate change in sub-Saharan Africa; and gender budgeting, among other topics.